Pesach at Home or a Hotel?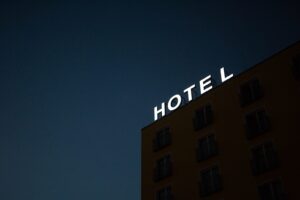 Where should you spend Pesach?
In my opinion, it comes down to many things. Personal preference, financial status, and upbringing. Some people really enjoy making Pesach at home. They enjoy cooking, cleaning, hosting, and having family over. You may be thinking that that sounds awful, but for some people, it sounds beautiful. There are people who would rather be home with the people they know and love, as opposed to being with around 200-900 Jews. It all boils down to what you are comfortable with. There are families who look at making Passover at home as a blessing. Thank G-d that they have a home, can host, and have grandchildren to be around. Some people don't like traveling, some people hate change, some people love their bed and blanket way too much to give it up for ten days.
We are all made differently with different opinions and wants. Some people are not as financially stable as others, therefore making it hard for their families to attend Pesach Programs. That is completely okay, Pesach programs are not mandatory. Pesach can be celebrated wonderfully at home with the people that you love. Pesach does not need to be held in some extravagant hotel, there can be and there is a balance. There are many Jews out there who never went on a Pesach program before and would not like to. As a result, there is no desire, which carries onto other family members. Additionally, it depends on your community. Do half of the people in your synagogue attend a program each year? If so- that may influence, you and your family to do the same. Think of it as peer pressure, if going away for Passover is the norm in your community, it becomes the norm in your family.
Furthermore, your upbringing has a direct correlation as well. If your mother made Pesach each year, made the kitchen kosher, bought dishes and cutlery specific for Pesach, made all the food from scratch, and cleaned the home. That is something that you grew familiar with and are used to. Therefore, you may not feel that lack and would be more than happy to stay home. When you get married, you may expect your spouse to do the same and continue that. Or you may be fed up with seeing your spouse work extremely hard and want to carry on a different tradition for your children.
Different things appeal to different people. That is completely okay. Our job is to help those who are interested and to possibly make those who aren't, interested someday.