Passover Programs and Dietary Restrictions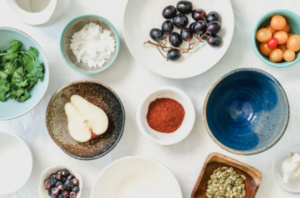 Just because you are allergic to eggs or wheat does not mean that you cannot attend a Pesach program. Or if you must follow a low-sodium or low-sugar diet does not mean that you can't join in on the fun. Pesach programs are understanding and accommodative. There are programs that are limited in certain foods that are accommodative to those with restrictions and allergies. On the other hand, there are certain programs that are completely inclusive- helping those who do have restrictions can eat comfortably and enjoy their stay.
Ram Destinations, a Pesach program company, lists on their website, "As we are sensitive to the specific dietary needs of our guests, we will happily accommodate individuals requiring alternate dining options including vegetarian, low-sodium, sugar-free, nut-free, and gluten-free. Additionally, all dishes containing nuts will be clearly labeled." As well as providing healthier and cleaner options for those who would prefer, "For our more health-conscious guests, we will be offering a daily "spa" buffet featuring clean, healthy dishes with simple preparation that are low sodium, low fat, and low carb. Reinvigorate your body from the inside out with our fresh juice and "superfood" smoothie bar."
Therefore, it is in your best benefit to research all the program options and find the perfect match for you. Those who aren't specific, will not find these accommodations helpful nor interesting. Hence why, research and looking for honest reviews and feedback are key.
For those who are vegetarian or vegan, most programs do offer a choice of meat or fish when it comes to dinner or lunch meals. A review left on Passover Listings website under Vered Holidays states, "There was always variety at each meal including fish and vegetarian options." Operators understand how there is a percentage of Jews who have allergies and dietary restrictions. An array of food options will always be provided, no need to worry about that.
For those with life threatening allergies, it is vital to let the program operators know as well as being careful yourself. Calling program operators in advance and asking how the program can accommodate your allergies is an excellent idea. There are always ways of going around this, whether it takes bringing some food from home, grocery shopping at your Pesach program location, or being in contact with the operator- a way will be found for you to fully enjoy the Pesach holiday.