2020 Passover Program in Spain
This Passover Program is on a temporary intermission break for the 2021 Pesach Vacation season due to the Corona Virus pandemic. Looking forward to continuing in April 2022 for Pesach Programs in 2022 (Passover 2022 April 14-April 24, 2022).
Pesach on the seashore of La Costa Brava, Spain. Join us for a Magnificent Vacation!
Passover at the Hotel Beverly Park & Spa ****s on the seashore of La Costa Brava in Blanes (Spain)
The hotel offers a festive and quiet atmosphere. Enjoy the on-site sports activities throughout your stay, including tennis court and soccer field. You will also be able to relax and find some time for leisure and games with recreational activities for all ages.
The Hotel Beverly Park 4*s is located in the tourist area of Blanes, near the long beach of S'Abanell, the longest on the Costa Brava. It is just a few minutes from the lively city center, where there are numerous shops and entertainment venues, which can easily be reached on foot. We are also well connected with Barcelona and the Girona airport located about 30 km from our hotel.
Imagine a city bathed with the placid waters of the Mediterranean Sea, surrounded by extraordinary locations where tradition and modernity complement each other perfectly to enjoy a wide range of possibilities to discover.
Blanes, located on the Costa Brava portal, is a dynamic, modern and welcoming city. In addition, it combines the traditions and the great historical legacy that it has with a network of services and the most current facilities. Can you imagine it? Welcome to Blanes.
Head out to see the local attractions. Climb up the San Juan Hill to see the remains of the San Juan Castle, dates back to the 13th century.. It is is 173 metres high, with wonderful panoramic views over Blanes, the port, its beaches and the coastline. Other points of interest include the Gothic Fountain which was built in the 15th century and is considered a symbol of the city and two botanical gardens, Marimurta and Pinya de Rosa. Enjoy the beaches of Treumal, Sant Frannesc, Santa Anna, Blanes and S'Abanell.
THE HOTEL has a large garden with a swimming pool and children's area for the little ones, on a promenade by the sea. The hotel offers 3 swimming pools, gym and spa. There is a complete Spa and Wellness area with heated pool, hydrotherapy jets, Finnish Sauna, steam bath, sensory showers, jacuzzi and thermal lounge. The facilities are modern, with an architectural ensemble that combines stone and light that provide a comfortable and relaxing environment for you to enjoy.

The Rooms

There are 4 types of rooms: standard double room, family room, superior room and suite. All the rooms are equipped with air conditioning, heating, telephone, terrace, flat screen TV with satellite channels, safe, minibar and bathroom with hairdryer.
Free WiFi
All hotel rooms were renovated in2017
Daily Minyanim and Lectures

Our Scholar in Residence
Rabbi Khalimsky was born in Toronto, Ontario, Canada. He studied at various yeshivas
including Eitz Chaim, The Lakewood Collel of Toronto and Tomechai Temimim.
Throughout his rabbinic career he has lectured extensively in 14 countries, on four
continents, from the jungles of Guatemala to the Sea of Japan.
People are riveted by his adventures and incredible stories of hashgocha protis (divine
providence) in some of the most exotic and dangerous locales in the world.
He served as chaplain in 300 federal and state prisons and correctional facilities
throughout the U.S.A, as well as various military installations.
Currently Rabbi Khalimsky resides in Israel with his wife and 3 girls and is a senior
lecturer of Rabbinic studies and shechita at Yeshivat Ohr Simcha, as well as COO of CMC Holdings LLC
Top culinary cuisine!
During your stay you will enjoy our gourmet meals prepared by our top French and Spanish chefs.
You will have the pleasure of tasting the variety of hearty and abundant dishes.
Special meals for children and babies are also available.
The stay is on a full board basis. You will enjoy our Israeli breakfast buffet, while lunch and dinner will be served at your table, without forgetting our buffets filled with cakes and fruits for afternoon's snacks.
Our cuisine is Glatt kosher Lemehadrin under the supervision of under the supervision of Rabbi Efraim Cremisi Dayan of Beith Yossef Meir Community, Montreal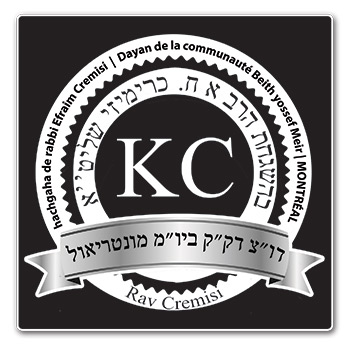 Non Gebrokts, Non Kitniyot.
You will have the option of a collective or family SEDER with a waiter at your service.
Guided excursions during Hol Hamoed
BARCELONA:  the city of a thousand colors, Ramblas

,

Boqueria Market, Montjuïc, Olympic    City, ….
GIRONA: Visit of the Jewish neighborhood's  Museum of "Call", the Medieval Village, the Medieval walls, the pedestrian street "Rambla de la libertat".
PARC PORT AVENTURA: discover the world in a day via its attractions, ideal for Children and Youth!
SHOPPING DAY:  La Roca Village Outlet !!!


KIDS CLUB:
For children 3 to 12 years from 10:00 to 17:30
Inflatable bouncy castle for children and more.

Entertainment:

During Hol Hamoed you will enjoy our evenings with clowns and magicians…
Concert with the Hassidic singer Aaron Meir and his band.
The Hotel is located 70 km from Barcelona airport and 30 km from Gerona airport.
Do not hesitate and contact us for more information on the stay organized by Royal Dream!
We will be happy to answer all your questions